With your valued participation and generous donations the OCC is more able to support the pupils and school with yearly disbursements.
We are currently supporting the school to purchase Chromebooks for students at £120 each: to date we have raised £4,320 (36 Chromebooks).
You can donate via PayPal to admin@oldcamdenians.info – change a child's future!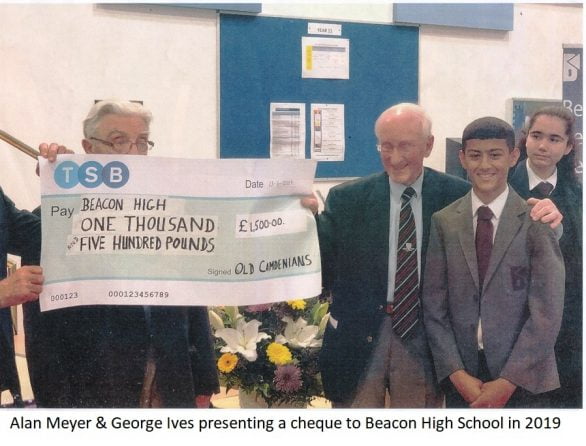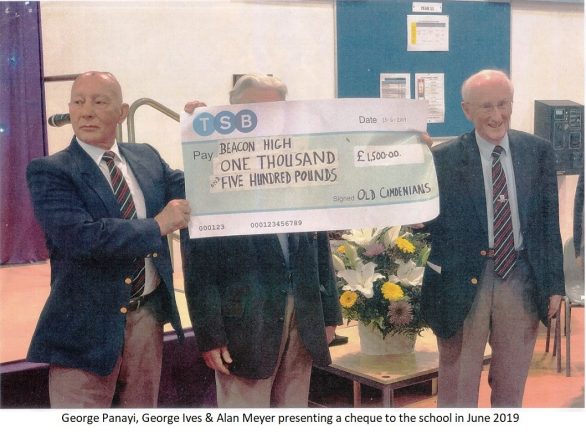 George Ives
has been running the 50+Club on behalf of the OCC for many years, thank you George!
Now is your chance to help the Club and by doing so help the School and the Students
Winners are judged by the numbers of the first and second balls drawn in the National Lottery on the last Saturday in every month.
Prizes to be won each month are:
1st Prize £100 (£200 in November)
2nd Prize £20 (£50 in November)
Payment can be made by a Standing Order of £5 per month.
Results 2020 – 2021
| Date | 1st | 2nd |
| --- | --- | --- |
| 26.9.2020 | 55 | 54 |
| 31.10.2020 | 16 | 59 |
| 28.11.2020 | 35 | 9 |
| 26.12.2020 | 43 | 44 |
| 30.1.2021 | 36 | 51 |
| 27.2.2021 | 4 | 49 |
| 27.3.2021 | 18 | 22 |
| 24.4.2021 | 29 | 16 |
| 29.5.2021 | 10 | 55 |
| 26.6.2021 | 24 | 37 |
| 31.7.2021 | 43 | 11 |
| 28.8.2021 | 24 | 50 |
| 25.9.2021 | 31 | 13 |
| 30.10.2021 | 18 | 51 |
| 27.11.2021 | 15 | 48 |
If you wish to join or if you wish to have another number, please contact us now:
George Ives direct on george.ives@btinternet.com
tel. 01494 524 501